Our Services
We are available for assignments and can travel in support of any given projects on the East Coast area. We are committed to bringing the best in personal service, professionalism, and creativity.
We specialize in Family Portraits as well as Special Events
We offer a wide range of photographic services to cherish your precious memories. Our specialty in event photography is shot in a creative "journalistic" manner. We shoot in an unobtrusive, story-telling style meant to reflect the individuality of you and your guests.
Set your appointment today! Call (410) 335 -4816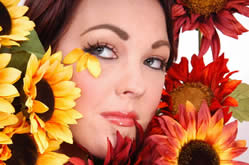 What We Do
◊ Glamorous Portraits
◊ Weddings ◊ Special Events & Occasions
◊ Headshots & Modeling Portfolio Design
◊ Family & Corporate events
◊ Non-Linear Video Production
◊ TV/Web Commercial & Post Production
◊ Product Shots for Prints, Commercial, Website, Ebay, etc...
◊ Web Design & Video Uploading Services
◊ Immigration and Passport ID Photo
◊ Video VHS Conversion onto DVD format